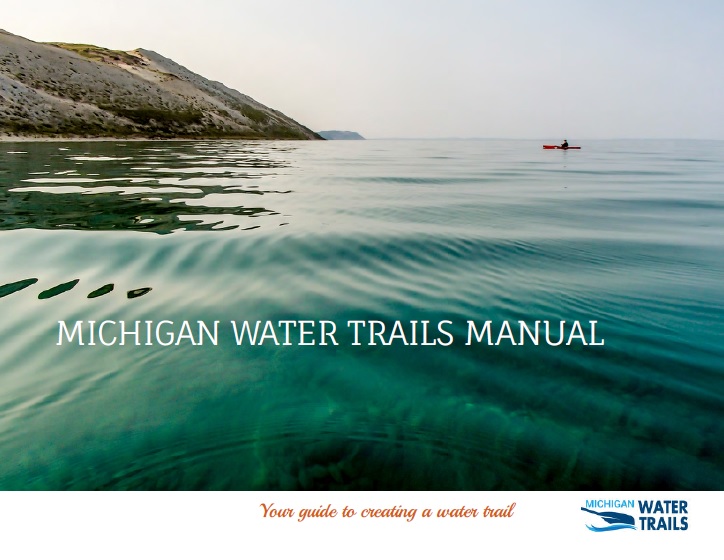 This Water Trail Manual is intended to provide local officials, water advocacy organizations, paddlers and visionary citizens with the resources and tools to develop a water trail in their community.
As of 2017, Michigan boasts an estimated 2,850 miles of coastal water trails — covering nearly every mile of coastline on both the Upper and Lower Peninsulas — as well as an estimated 1,280 miles of inland water trails. Water trails are located in some of Michigan's most remote and natural environments as well as in some of the state's most industrial and urban environments, weaving together Michigan's beautiful water resources and its communities.
The rise of interest in water trails can be attributed to many factors, including the relatively low cost of paddling equipment, the popularity of paddling for people of all ages and abilities, and the ability to easily access Michigan's vast freshwater resources. In addition, water trails provide a great opportunity for communities to establish and strengthen their identity, attract tourists, promote healthy lifestyles, and grow their local and regional economy.
Published by the nonprofit Land Information Access Association (LIAA), the Michigan Water Trails Manual is a comprehensive how-to guide for Michigan communities interested in developing and promoting their own water trails. Here's to many more trails to explore and enjoy in the Water Trail State!
Download the Michigan Water Trails Manual
Created on Monday, May 1, 2017