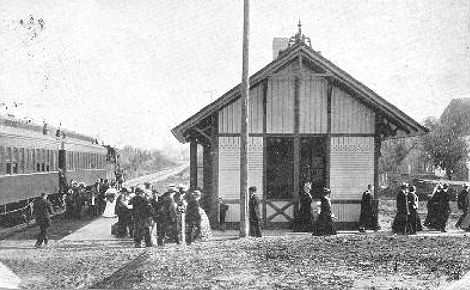 Grand Rapids & Indiana Railroad depot
Conway was originally named Crooked Lake. In 1878, W.E. Dodge founder of the Phelps Dodge Copper Co. took an interest to the Conway area and bought a large tract of land. He donated acreage for a school and church. In 1881 the name was changed to Dodges Landing. In 1882 his son Conway aged 11 died and Mr Dodge asked that the town be renamed Conway in his honor.
In 1882 the first postmaster was appointed and the town became a station of the railroad. The population of Conway in 1895 was 25.