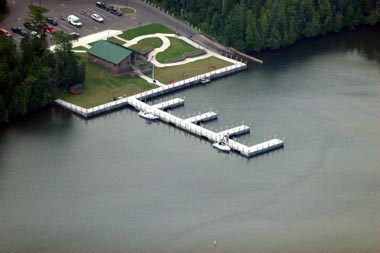 DNR Marina - Marina amenities include:
boat launch,
diesel,
electricity,
gasoline,
gift shop,
pump-out,
restrooms,
showers,
trash area,
water.




Parking Lot parking is available.
Public restrooms are available (Pit, Flush Toilet).



Developed, Carry-In boat access.
Length of access is less than 50 yards.
The sign for this site is along the road (visible from road).
GPS: 47° 28.31640, -87° 54.08280