Cedar River empties into Green Bay, and M-35 parallells the shoreline for easy access. Part of the historical Hidden Coast Recreational Trail, a motor route with over 100 inventoried points of scenic or historic value, Cedar river includes Cedar River Harbor, a good fishing area. Butterfly enthusiasts should note that this area is a big butterfly stop in August and September.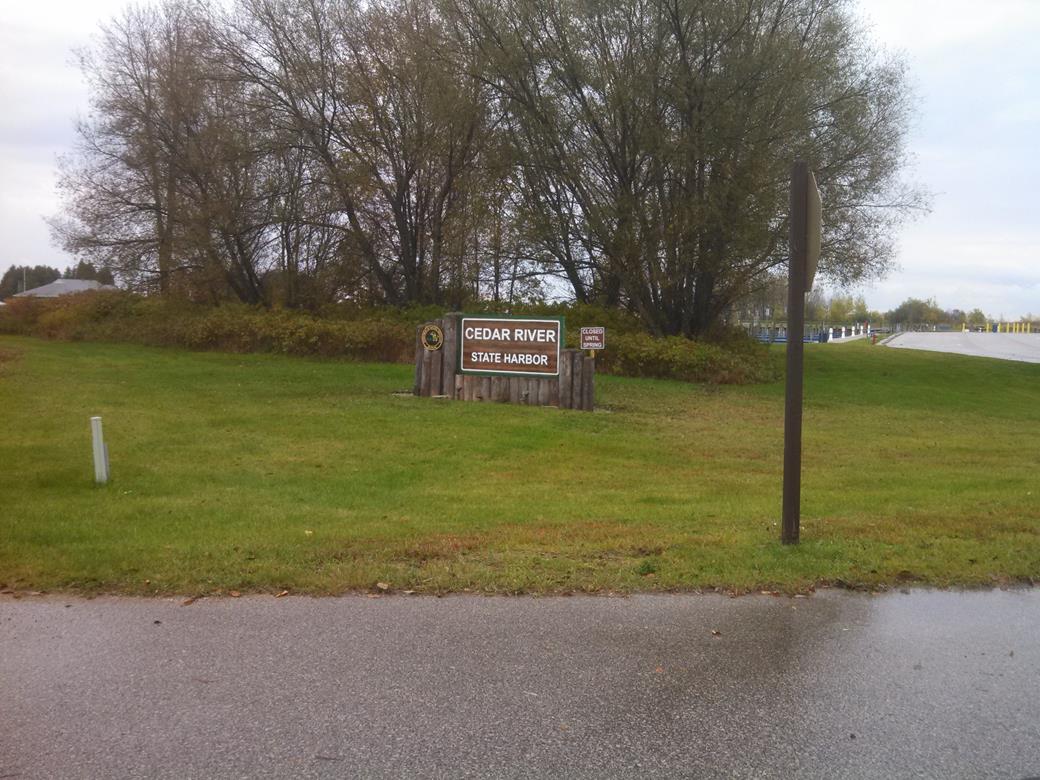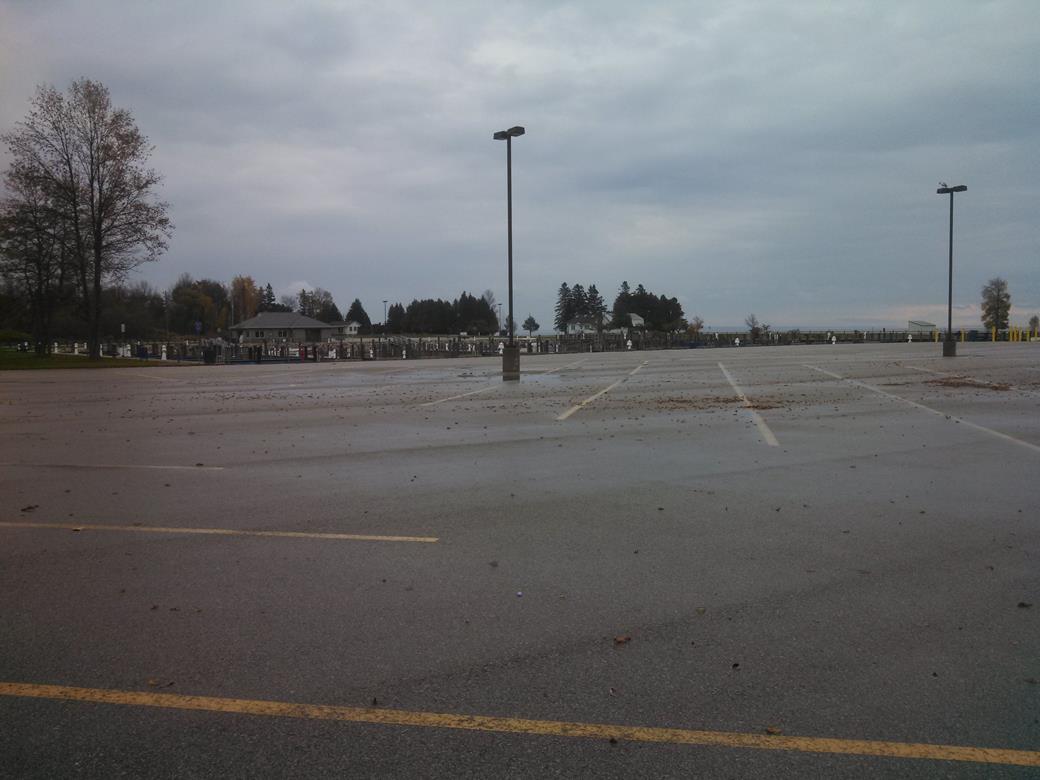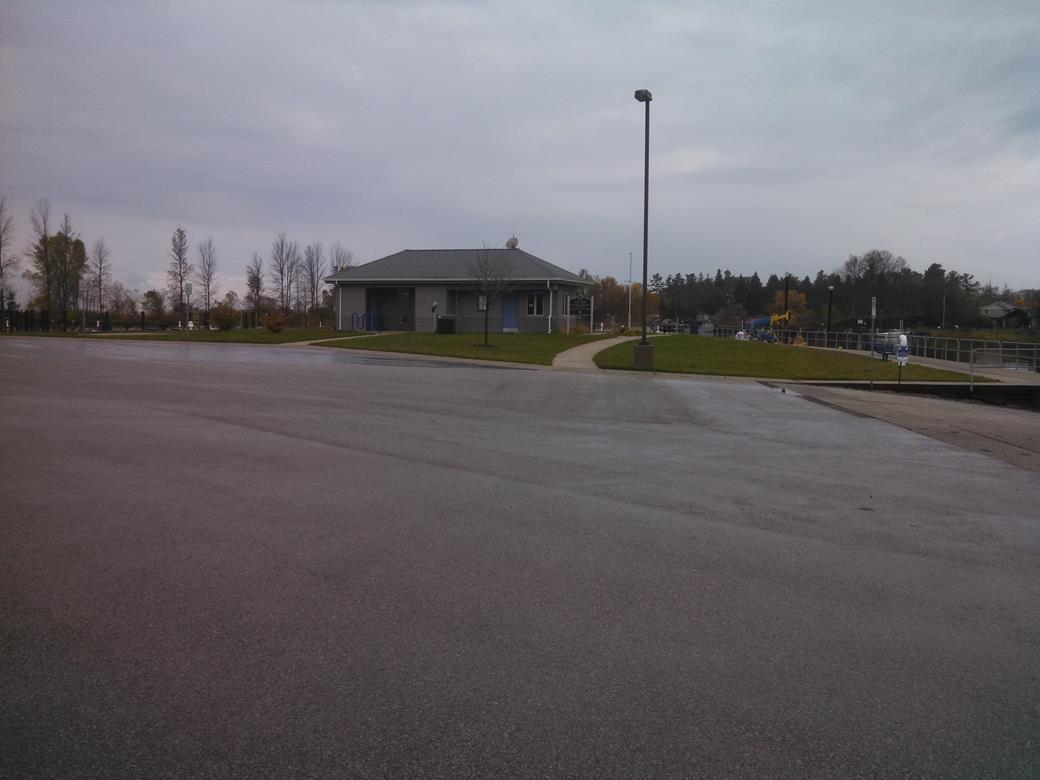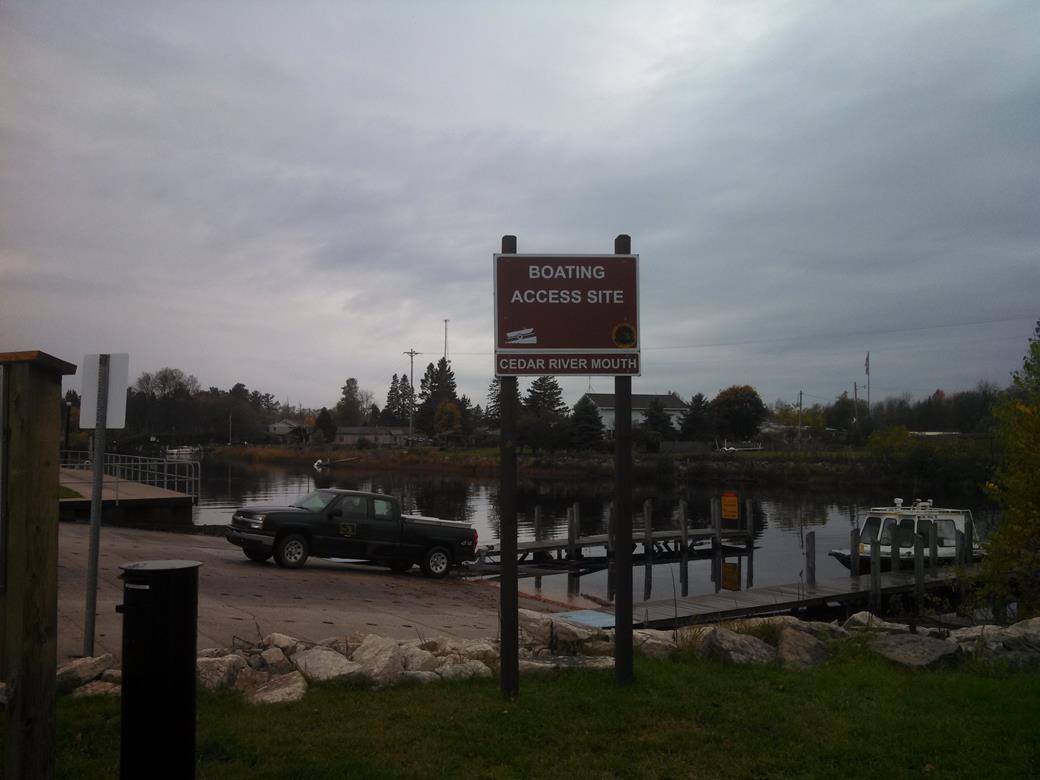 Parking Lot parking is available.
Public restrooms are available (Flush Toilet).

Developed boat access.
Length of access is less than 50 yards.
The sign for this site is along the road (visible from road).