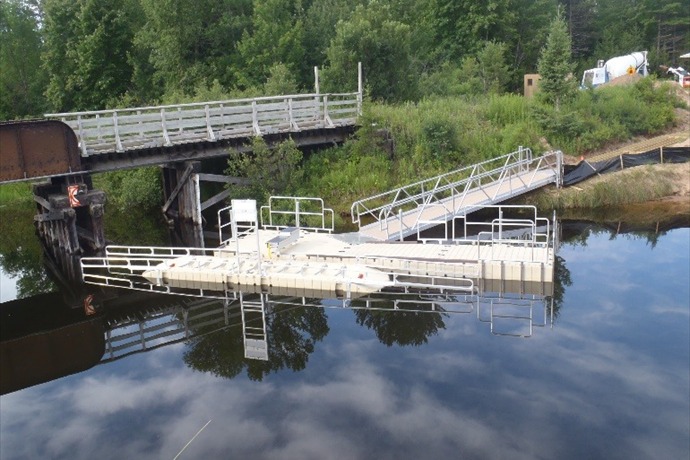 Includes a universal accessible kayak launch and fishing pier, railroad depot pavilion, log cabin interpretive center, picnic tables, restrooms, and trail head for multi-uses such as biking, snowmobiling and ATV use.
Au Train is just up river. Available resources: dining, lodging, grocery, party store, gas station.
Available in Spring Available in Summer Available in Fall Accessible Public Restrooms
Boat storage is available: Rack
Parking Lot parking is available.
Public restrooms are available (Pit Toilet).
Picnic Area Power Shelter
Developed boat access.
The sign for this site is along the road (visible from road).