Adjacent to beach, fish cleaning station and park featuring a viewing platform uphill from the beach. Park has several individual, covered picnic areas. Boat launch fee is $10.00 daily or $40.00 for the season.
Beach to the south is universally accessible to the water's edge. Power outlets are available at the covered picnic areas, near the boat launch, at the pavilion and at the fish cleaning station.
65 yard carry from parking area to water's edge.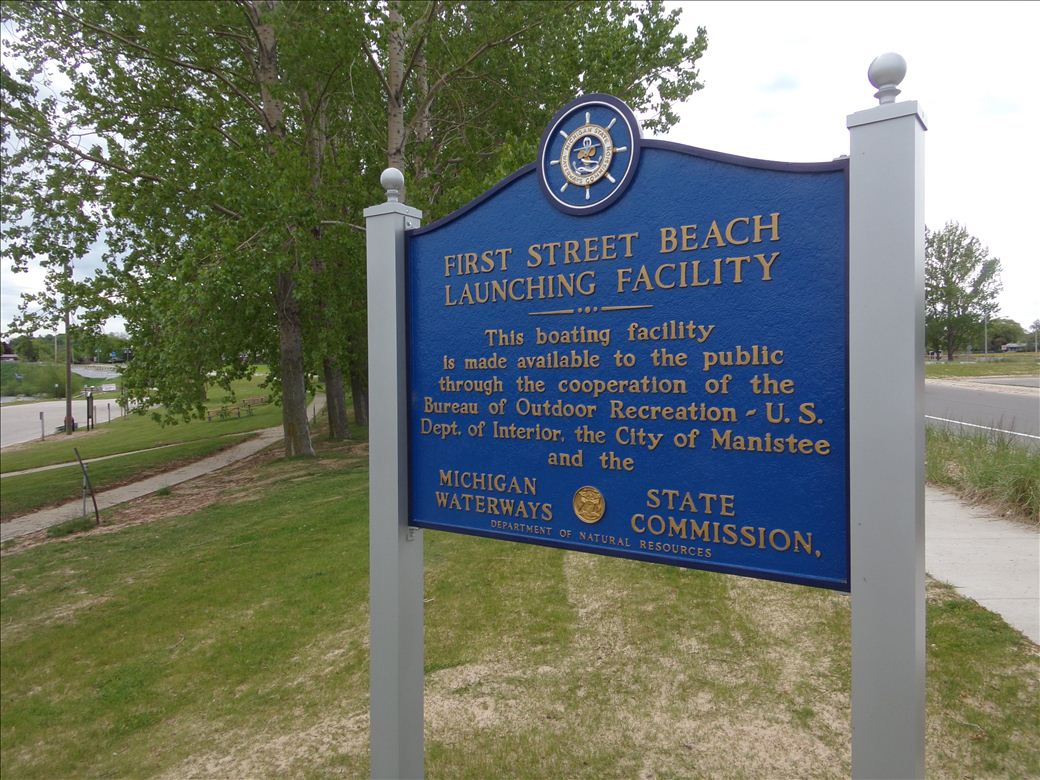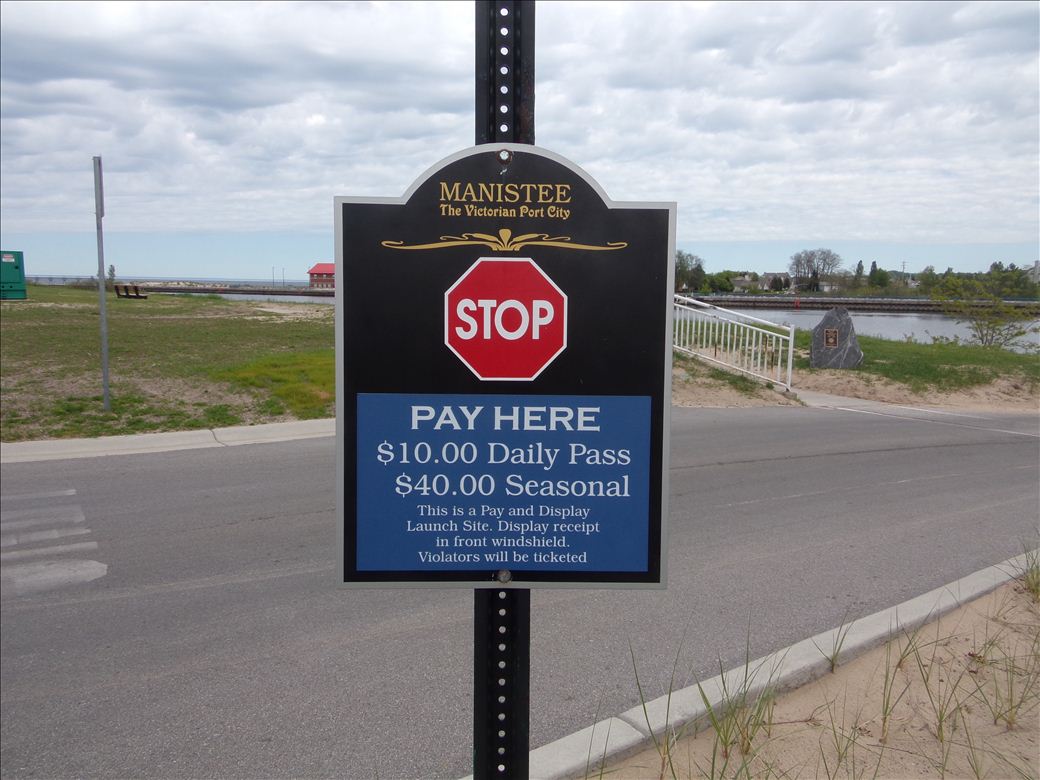 Available in Spring Available in Summer Available in Fall Public Restrooms Fee Required
There is an entrance/launch fee of $10.00 at this location.
Parking Lot parking is available.
Public restrooms are available (Flush Toilet).
Picnic Area Lighting Power Shelter Potable Water
Developed boat access.
Length of access is less than 50 yards.
GPS: 44° 14.85060, -86° 20.41860