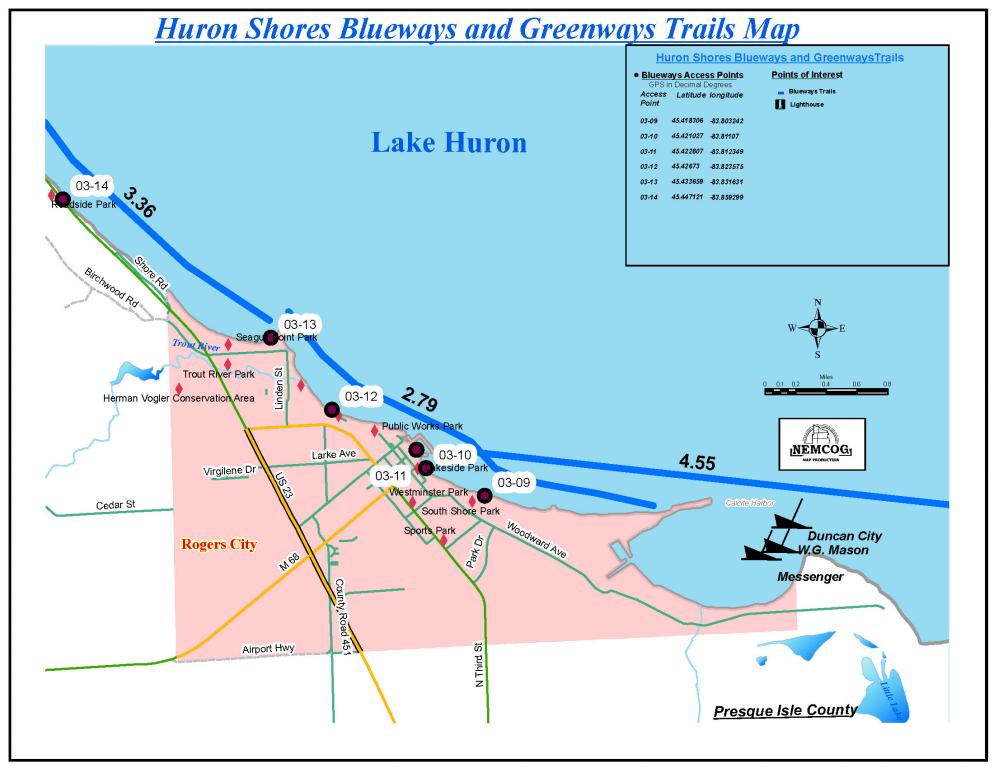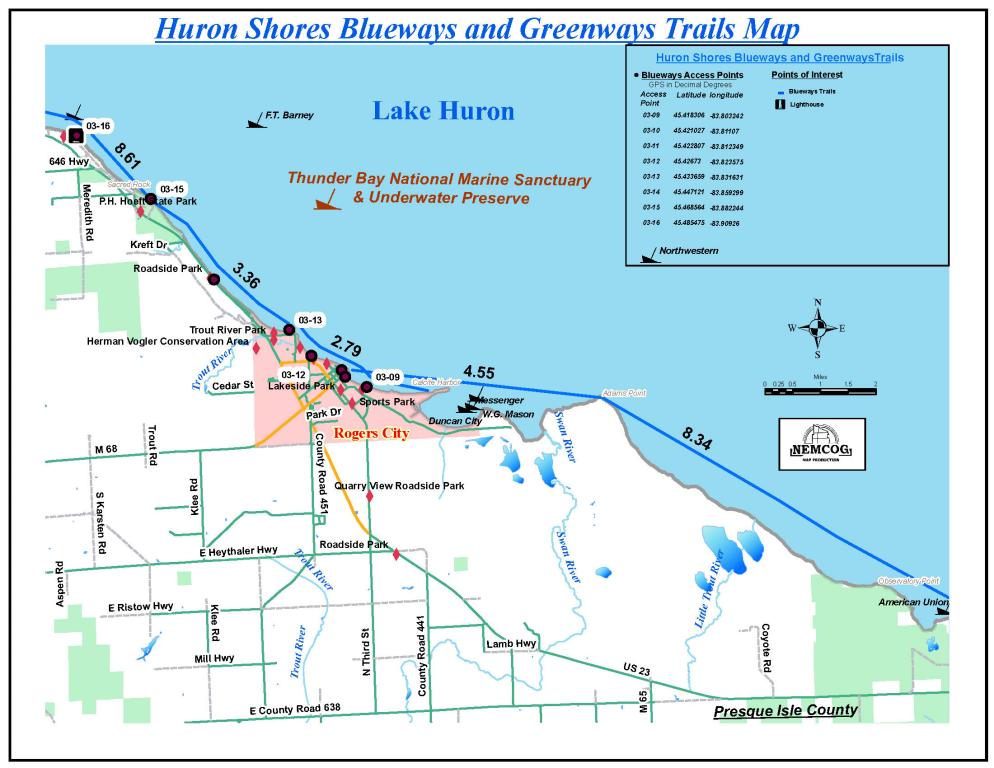 From Huron Shores Coastal Trails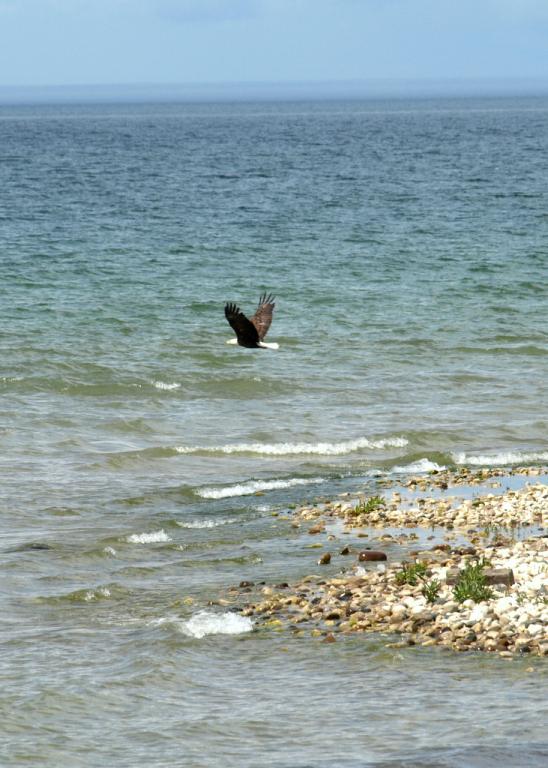 Route: ROGERS CITY WATERFRONT
Distance: 4 Miles
Access Sites: 03-13 & 03-09
Shoreline Land Use: Parks, residential and industrial
Points of Interest: Seagull Point, Marina, Calcite Harbor, limestone quarry and ship loading operations
Rest Stops: 03-09, 03-10, 03-11, 03-12, and 03-13
Hazards & Cautions: Recreational boat traffic near city marina and Great Lakes freighter traffic around Calcite Bay
Comments: Provides opportunities for short paddles along a shoreline with several parks
Route: ROGERS CITY (MARINA) TO HOEFT STATE PARK
Distance: 5 Miles
Access Sites: 03-11 AND 03-15
Shoreline Land Use: Most of the coastline is undeveloped. Sandy beaches and conifer forests are common.
Points of Interest: Seagull Point, sand beaches, bike trail
Rest Stops: 03-11, 03-12, 03-13, 03-14, 03-15
Hazards & Cautions: Recreational boat traffic from the marina, especially during fishing tournaments
Comments: This section offers a unique opportunity for a paddle and bike trip. The Sunrise Pathway runs through Rogers City to Hoeft State Park and offers some of the best Lake Huron coastline biking in Michigan.
Rogers City Blueway Places

Access to River, Lake or Stream