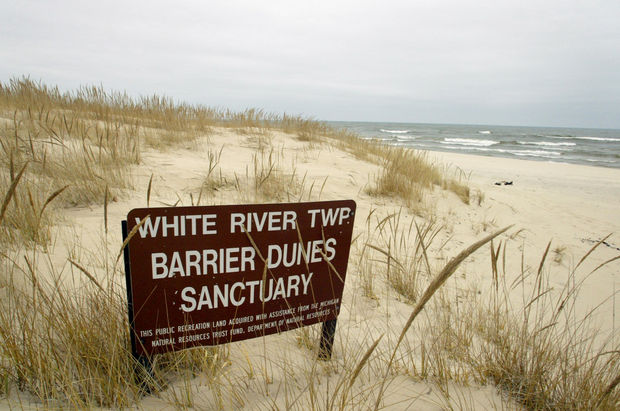 Lloyd's Landing is the location of the original White Lake channel and a very short walk to the Old Channel Inn restaurant. Located across the street from the Old Channel Inn, is Sadony's Bayou, named after Joseph Sadony, a philosopher and a spiritualist who worked for Theodore Roosevelt and was involved with Hollywood film making. He was a scientist and inventor who constructed a paradise named "The Valley of the Pines" on an 80 acre estate located in Montague, Michigan. Joseph was an advisor and teacher with highly developed intuition and mental sensitivity who advised well known and famous persons, as well as ordinary men and women from all over the world. He was very active in the community while also serving as constable and sheriff in Muskegon County.



On Road Shoulder parking is available.
Carry-In boat access.
Length of access is less than 50 yards.
Ferry Street Road End
White River Township
Montague, MI 49437
GPS: 43° 23.09220, -86° 25.67580